Roof Repair Brookfield WI
Epitome of strength, endurance, beauty, and perfection – your roof is the first and last line of defense for your property. Capable of transforming even the most mundane of structures into a work of art, your roof has the power to enhance the curb appeal of your home and property. However, a roof is more than just a pretty surface – it is also a crucial component of your home's structural integrity. Made up of layers of composition and materials, a roof is designed to withstand high winds, heavy rain, snow, hail, and other extreme weather conditions.
But despite being so resilient, a roof is susceptible to damage. Fortunately, Brookfield roofers are here to help you. Capable of diagnosing the problem and providing swift and effective solutions, our professional roofers can help you to do roof repair Brookfield and restore your roof to its former glory. From leak repair to installation, our team of roofers in Brookfield can assist you in all your roofing needs.
Why Is Roof Repair So Important in Brookfield WI?
With every passing year, roofs become older, duller, and damaged. From typical wear and tear to tree limbs falling on your roof, it is a normal part of life that will get your roof chipped, torn, and damaged. And though these damages may not seem too significant, they can be a sign of bigger problems to come. From a leaky roof to structural damage, it is essential to get your roof repaired in Brookfield Wi quickly and efficiently. This is especially true when you consider the cost of replacing a roof and the disruption that it will cause to your life.
So, if you are looking for a swift and efficient roof repair service in Brookfield WI, then look no further. Our expert team of roofers in Brookfield Roofing Pros can assist you with all your roofing needs. Bringing you decades of combined experience, our roofers in Brookfield are trained to handle any kind of roof repair in Brookfield WI, no matter how difficult it may seem.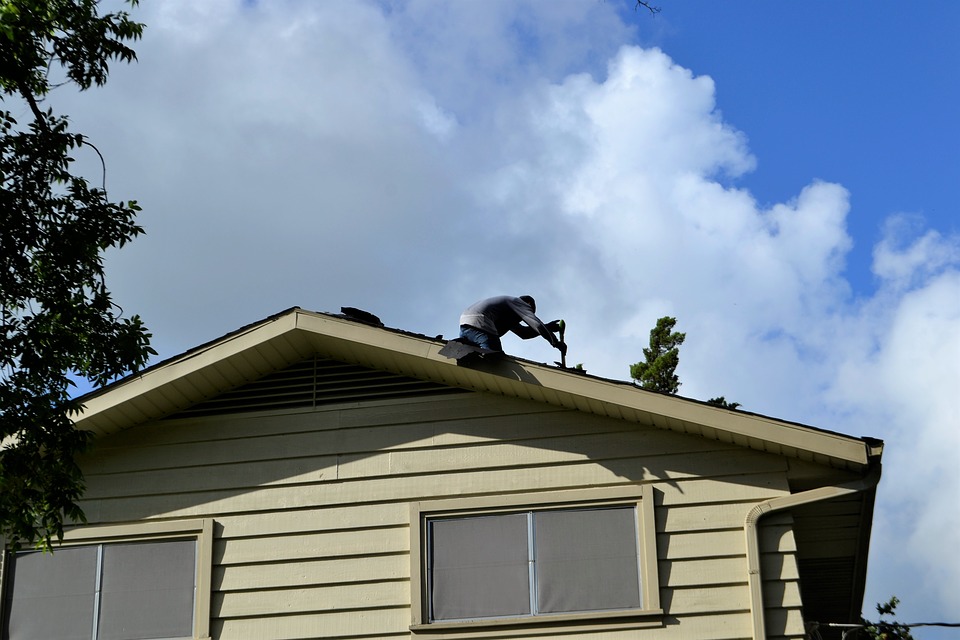 Why Choose Brookfield Roofing for All Your Roof Repair Needs
As a leading provider of professional roofing services in Brookfield WI, we understand that your roof is a crucial part of your home and property. Engineered to withstand nature's harshest elements, your roof not only provides your home with much-needed protection but also plays a crucial role in enhancing the curb appeal of your property. As such, it is important to have your roof inspected regularly by an experienced roofing contractor who knows what he or she is doing. With over 30 years of collective industry expertise, our team of roofing experts at Brookfield roofing contractors is capable of handling all types of roof repairs, including leaks, shingle replacement, chimney restoration, gutter repair, attic insulation, and many others.
If you are still undecided? Here are some reasons why you should choose us for all your Brookfield roofing needs:
1. Experts
As a locally established business, we understand the importance of delivering expert services. And that's why all of our roofers are skilled and certified professionals who have been trained rigorously. Each of our employees undergoes regular updates about new technologies and techniques used in the field to ensure that they provide the best service.
2. Quality Workmanship:
Nothing beats quality craftsmanship! We take pride in offering top-notch roof repair services using state-of-the-art equipment and tools. The result is beautiful, durable, and long-lasting roofs that stand the test of time.
3. Affordable Prices:
Why waste money on substandard products and services? At Roof Repair Brookfield, we offer affordable prices without compromising on quality. We understand everyone has different budgets, and as such, we make sure that each project is priced accordingly.
4. Reliable Service:
We know that reliability matters most. That's why we work hard to deliver reliable services so that you don't need to worry about anything else while we're working on your roof. You'll always receive prompt responses from our customer support staff whenever you contact them.
5. Timely Services:
A promise of prompt customer service is what we pride ourselves on. When a customer calls or comes into our shop for a service, they don't need to wait a day, a week, or even a month to get their roof fixed. They just need to call us, and we'll schedule them right away.
6. Free Estimates:
You never pay until after the job has been completed. No hidden fees or charges. Just honest estimates upfront so there aren't surprises later.
Contact Roofing Contractors Brookfield Today
As a locally established roofer, we have built up strong relationships with local homeowners by delivering high-quality roof repair services. We've always strived to exceed each client's expectations through a customer-centric approach. If you're interested in learning more about our company and how we can assist you, please call us today. Our courteous representatives will gladly assist you with any questions you may have about our services.