Commercial Roofing Brookfield WI
Aesthetics, functionality, energy efficiency, and lasting beauty are among the most commonly cited features of commercial roofing systems. This roofing system not only protects your business assets from the elements, but also provides a professional first impression for your customers and clients. This empowers you build a brand that resonates with your customers and instills a sense of confidence in them.
But just like every other aspect of our lives, time wears down the beauty of our commercial roofs often resulting in a hazardous, unsightly, and less than ideal business environment. And as a responsible business owner, you must quickly. To assist you in this endeavor, we are your reliable and trustworthy commercial roofing company in Brookfield WI. A family-owned and operated company, we have been providing quality commercial roofing services in Brookfield for over 20 years.
Our highly skilled and experienced professionals are equipped to handle any size project, from a small business roof repair to a large commercial roof replacement. Further, our focus on customer service and delivering quality results at affordable prices makes us your reliable and trustworthy commercial roofing contractor in Brookfield. Give us a call today to experience firsthand the difference in quality and value that only a family-owned and operated company can provide.
Our Specialized Roofing Services in Brookfield WI
1. Roof Repair
A roofing system's lifespan is often determined by the quality of the materials used in its construction, exposure to the elements, and the maintenance that is performed on it. Damage from tree branches, heavy snowfall, extreme weather conditions, and aging can all take a toll on your roofing system. Unfortunately, most people do not realize that their roofing system is in need of maintenance until it is too late. A damaged roofing system can lead to leaking pipes, damaged property, and serious health hazards. The sooner you address a damaged roofing system, the less expensive it will be to repair. At Brookfield roofing experts, we recognize that every business has its own unique needs. As a result, we have a variety of commercial roofing solutions that can meet your unique business needs. Whether you are looking for a metal roof repair or a asphalt roof repair, we have the commercial roofing solution that will meet your needs.
2. Roof Replacement
Roof replacement is a complex and expensive process that requires specialized knowledge and equipment. If you're looking for a quality roofing services, then look no further. Our skilled and highly trained roofing contractors are capable of handling even the largest projects. We understand how important your building's appearance is to your success. That is why we offer an extensive selection of high-quality products including shingle types such as EPDM rubber membrane, TPO membranes, PVC membranes, and more. All of these options come with warranties ranging from 10 to 25 years. In addition to offering top-notch product choices, we also make sure that each job gets done right the first time.
3. Siding
Often regarded as one of the least attractive aspects of a home, siding plays an essential role in protecting your house against harsh environmental factors. However, if left unattended, siding may become worn out due to constant exposure to rainwater, wind, sun, heat, cold, and humidity. When this happens, water seeps into the wood framing behind the siding which leads to rot and decay. Not only does this damage the structural integrity of your home, but it could also cause mold growth inside your walls. Fortunately, our experts are well versed in roof repair, replacement and installation of new sidings. Boasting decades of experience, they can help you choose the best type of siding based on your budget, style preferences, and climate requirements.
4. Gutter Installation & Maintenance
Gutters play a vital role in keeping your home free of unwanted debris and moisture. They collect excess rainfall and direct it away from your foundation so that it doesn't get trapped under your eaves. Without gutters, water would accumulate along the edges of your roof where it can easily penetrate through cracks and crevices causing severe damages to your home. However, gutters just like any other part of your home require regular upkeep to ensure proper functioning. Over time, guttering systems tend to deteriorate because of improper cleaning and clogged drainage holes. This results in leaks at various points around your home. To avoid such problems, call us today! Our professionals can do gutter repair and install gutters according to your specific specifications.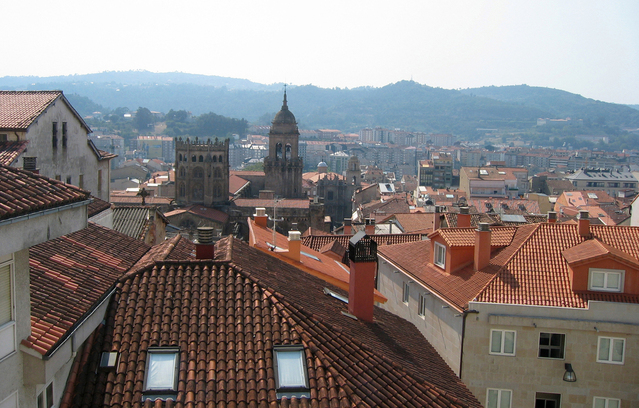 Why We Are the Trusted Brookfield Commercial Roofing Contractor
Our journey began in 2010 with a single goal – provide superior service and value to our customers. Since then, we've grown tremendously thanks to word-of mouth recommendations and referrals. Today, we continue to grow while maintaining the same values and standards that helped build our reputation over the past decade. These include honesty, reliability, professionalism, punctuality, and transparency. With our team of experienced technicians, we strive to deliver exceptional workmanship and customer satisfaction.
We know what it takes to keep up with changing market trends and technological advancements. And we always stay abreast of industry developments to better serve our clients. Because of this, we are able to recommend the latest technology when needed without being constrained by outdated methods. Additionally, we use state-of-the art tools and machinery to guarantee precision and accuracy during every project to give our valued customers complete peace of mind.
Contact Commercial Roofing Brookfield WI Today
If you are a business operating in Brookfield and are in need of commercial roofing Brookfield WI services or have questions about how to improve your existing system, contact us now for more information and free estimate. Our team of professional contractors is ready to assist you 24/7.